Awards and Achievements
This was my entry for the Young Visionary award sponsored by AMD and HP. The short film was awarded the GRAND PRIZE!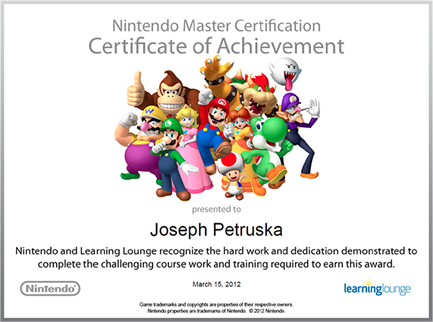 There are many gamers in the world, but how many of them can say they are Nintendo Certified Masters?
I don't just search, I Power Search. Armed with the tools and know-how I can find just about anything.